Bleach Anime to end in March
It was a matter of time before the anime caught up to the manga again. We were all expecting to watch fillers, fillers and more fillers until Tite Kubo had finished the final arc of the series. However, it was found that enough was enough and the anime studio decided to end the anime.....real shame.
The recent Japanese TV guide shows that Bleach will end on 27th of March. Hopefully this is only until Tite Kubo has completed the series, but no detailed information has been released as of yet.
Naruto SD: Rock Lee no Seishun Full-Power Ninden will premiere and replace the time slot on TV Tokyo that Bleach currently occupy.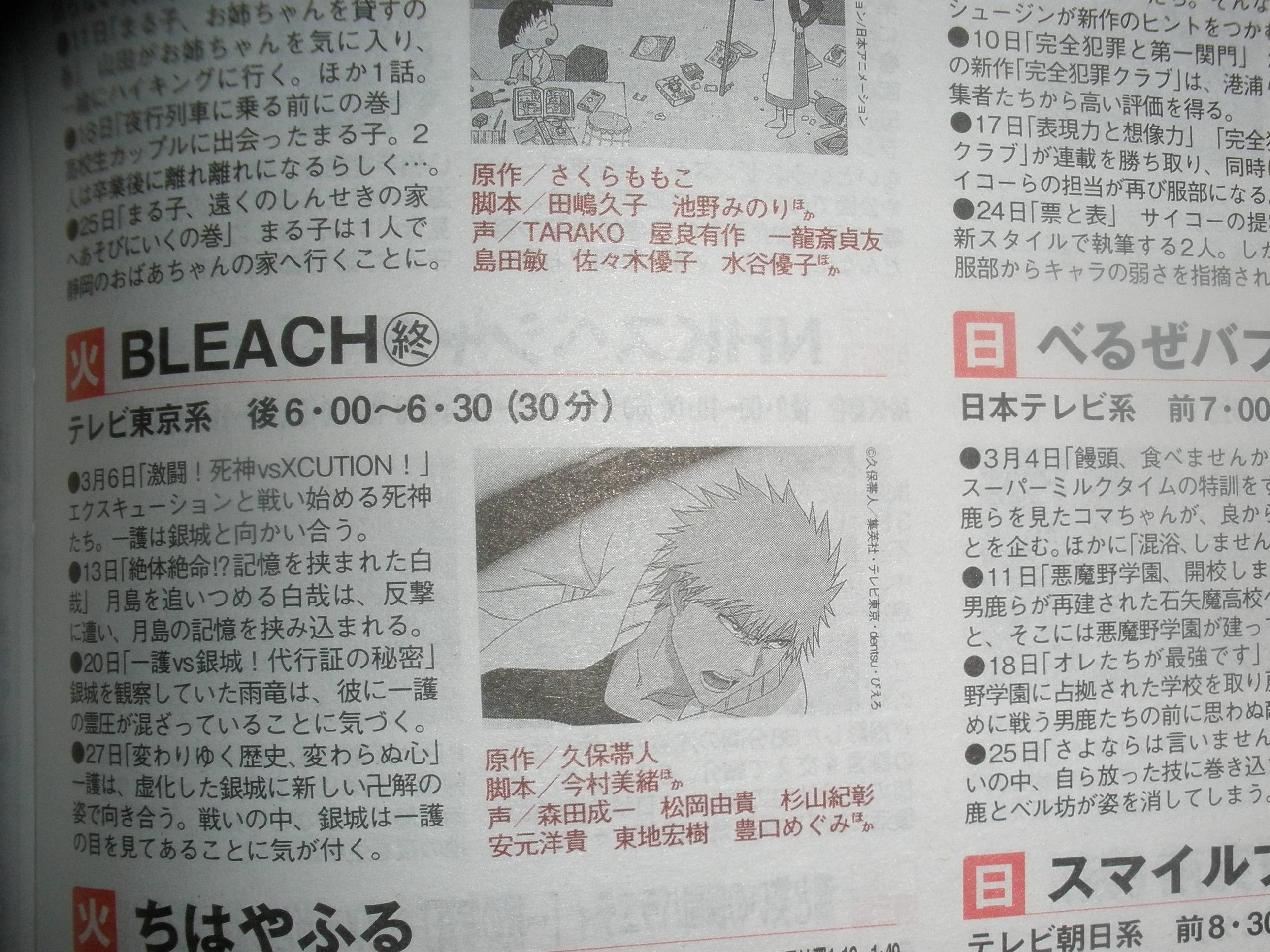 On the bright side....Bleach is getting a Live-Action Film!